Special Feature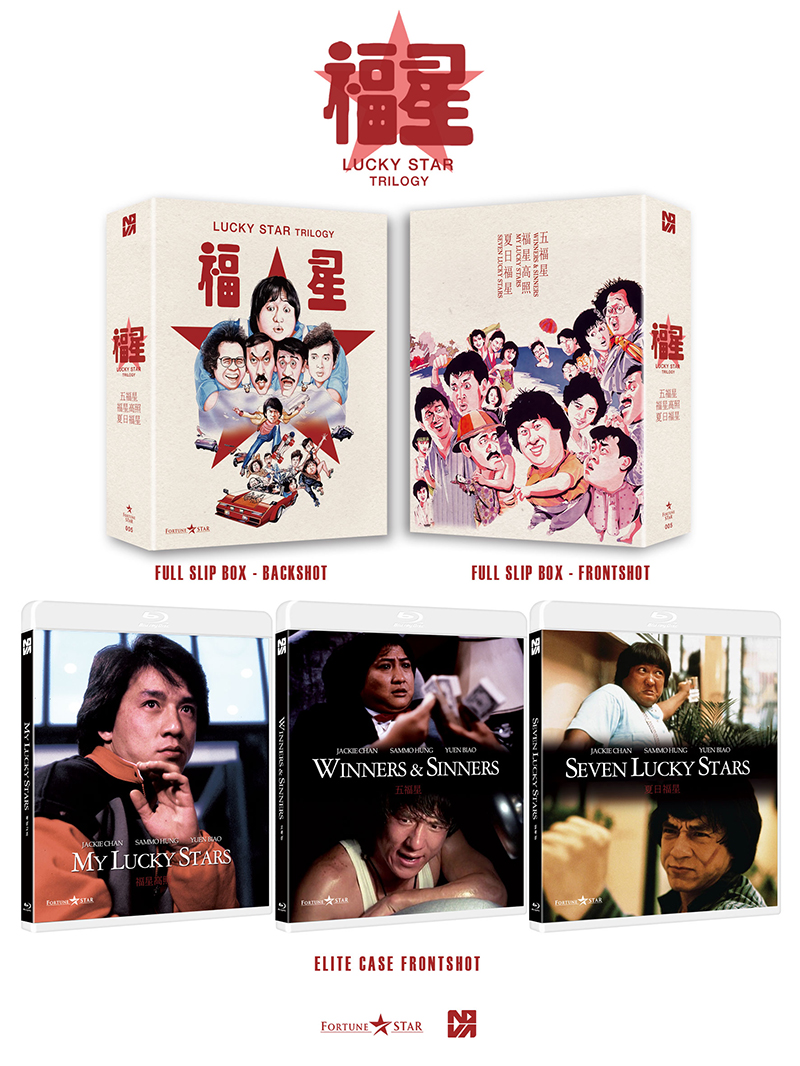 Winners & Sinners : Cantonese DTS-HD Master Audio 7.1
My Lucky Stars : Cantonese DTS-HD Master Audio 7.1 Mandarin Dolby Digital 5.1 EX Mandarin Dolby Digital 5.1 EX
Seven Lucky Stars : Cantonese DTS-HD Master Audio / Mandarin Dolby Digital 5.1 EX
Additional information
My Lucky Stars

Two Hong-Kong cops are sent to Tokyo to catch an ex-cop who stole a large amount of money in diamonds. After one is captured by the Ninja-gang protecting the rogue cop, the other one (Jaclie Chan) gets his old Orphanage
gang to help him. Oh, they don't like it much, but they do it...

Winners & Sinners

Five friends are released from prison and do their best to stay out trouble. Trying to mind their own business (and run their Five Star Cleaning Service), they are unfortunately caught up in a war between rival Triad gangs fighting for control of the counterfeit currency market.

Seven Lucky Stars

A police informant sent a letter containing sensitive information on an illegal drug operation to his friend, Yi-Ching. While on vacation in Thailand, the informant is assassinated by the drug lord's henchmen and, to cover-up their operation, they attempt to eliminate Yi-Ching and double-agent Lau. Back in Hong Kong, police detectives Muscles and Ricky Fung are assigned to protect Lau and Inspector Barbara Woo is assigned to protect Yi-Ching. She takes her to the hideout of the "Five Lucky Stars" and also enlists their help in bringing down the drug operation.