Special Feature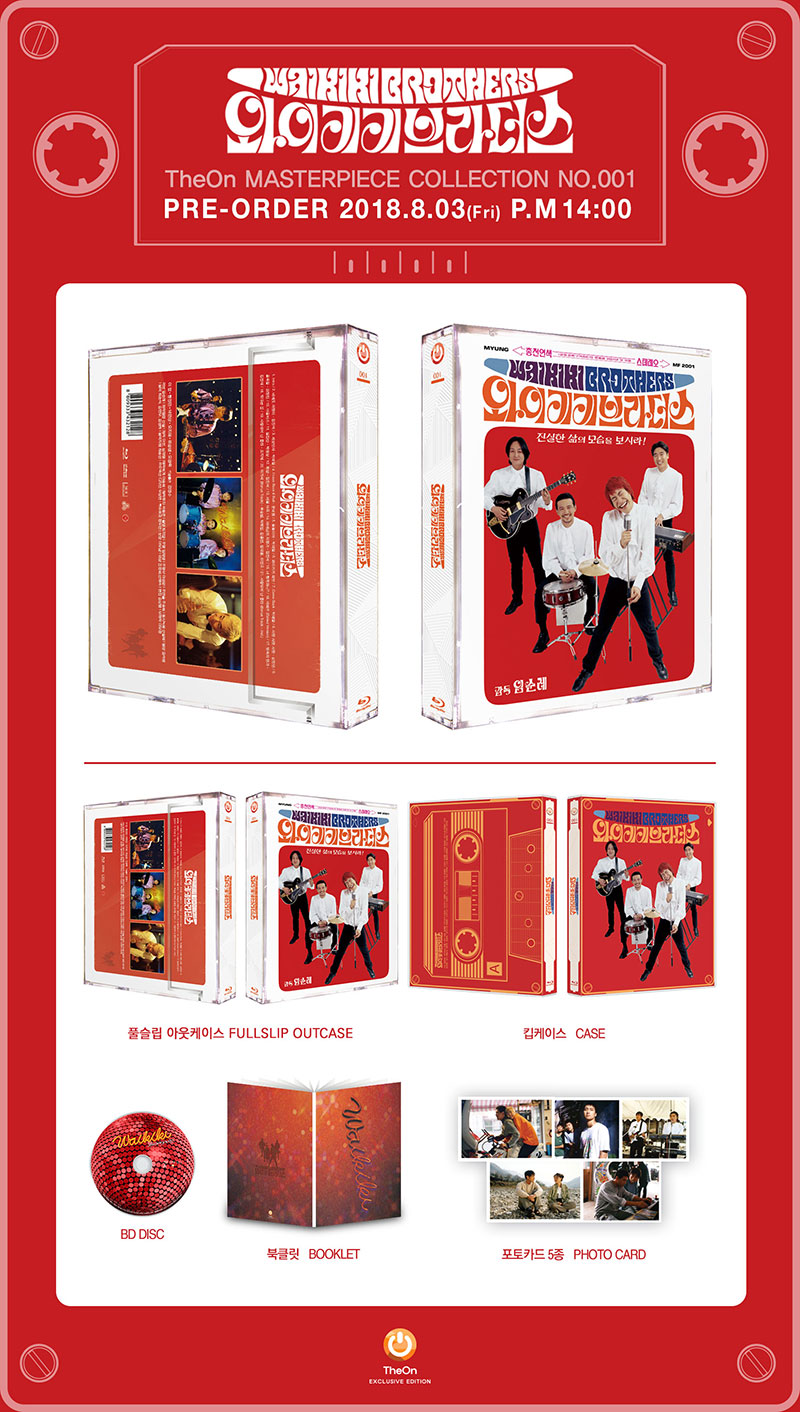 - Audio Commentary with Director and Cast
- Making Film
- Trailers
- TV Spot
- Music Video
- Interview with Cast
- Interview with Director
- Short Film (Promenade in the Rain)
Additional information
Waikiki Brothers, a nightclub band composed of four members. cannot settle in one place during these bad times, and so they roam about as a freelance band. The group leader Sung-woo hasn't visited his hometown since his
graduation from high school, but his band finds a place at Waikiki Hotel in Sung-woo's hometown and settles down there. However, Sung-woo finds that his schoolmates, who were nothing but innocence itself when they were
high school students, have changed into adults, and the director of the Music Academy who mentored Sung-woo has become an invalid, which breaks his heart. He also meets his first love, In-hee, who also changed a lot, and
that makes him sad and loney. To make matters worse, Sung-woo becomes driven into a corner because of a struggle caused by the different musical views of the band members and by love affairs.