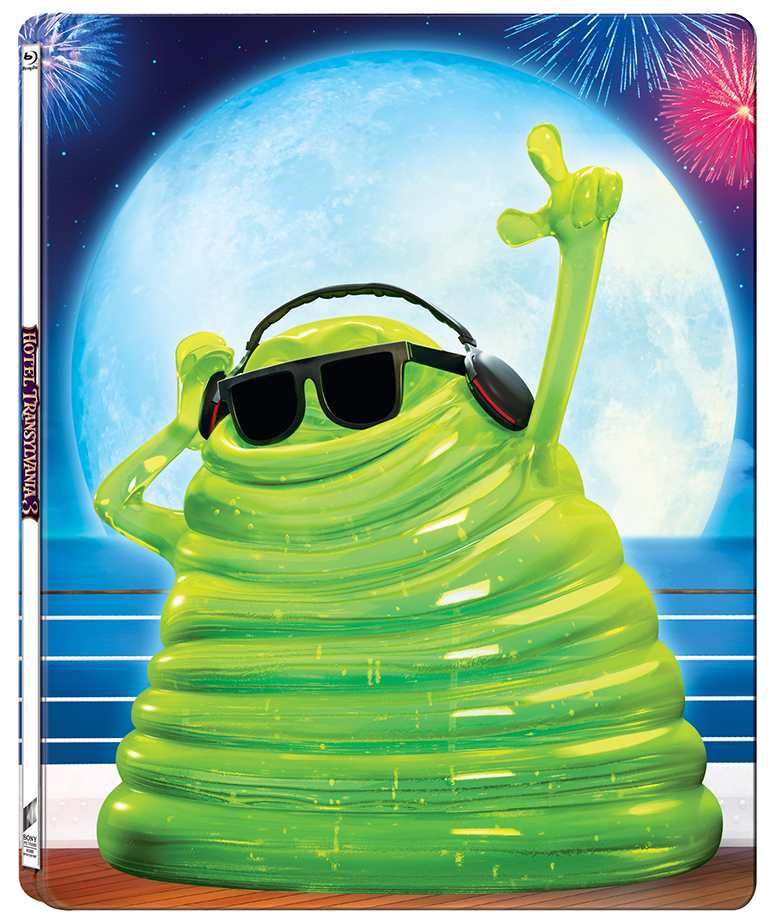 Special Feature Subtitle: Korean, Chinese, Thai
• Commentary with Director & Animators
• Original Shorts!
▪ Puppy!
▪ Goodnight Mr. Foot
• Scary-Oke Sing Alongs!\
Dennis Had A Giant Dog / Monsters Like To Party Down / Oh These Wolf Pups!
• Monster Lullaby Scary-Oke Sing Along With Dennisovitch!
Hush Little Monster / Twinkle, Twinkle Little Bat / Vlady Had A Little Drac /
Holiday Scary-Oke "Deck The Halls"
• Behind the Screams: The Voices of Hotel Transylvania 3
• Johnny's Home Movies
• Drac's Zing-tastic Read Along
• Monster Activities!
▪ Vampire Make-overs: Mavis and Drac Make-up How To
▪ How To Draw Dracula
▪ Make Your Own Watermelon Jack-O-Lantern
• "I See Love" Dance Party
• Lyric Videos
It's Party Time / I See Love / Float / Seavolution by Tiesto / Mommy, My Hero
• More Hotel T!
Hotel Transylvania Trailer / Hotel Transylvania 2 Trailer /
Hotel Transylvania Monsters Mobile Game Trailer
• Previews