Special Feature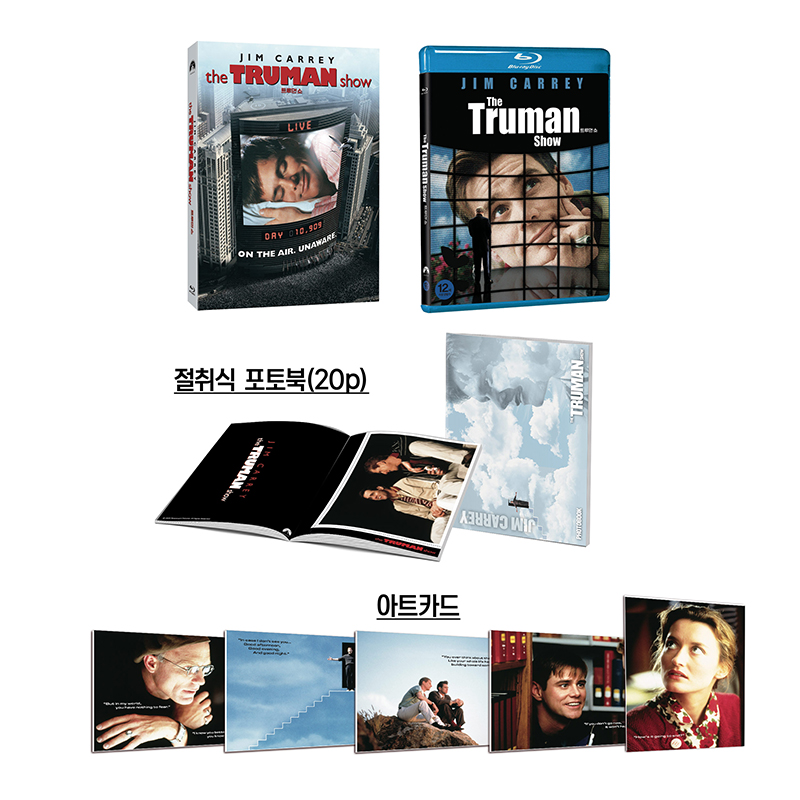 - How's It Going To End? - The Making of The Truman Show, Part I (18:20)
- How's It Going To End? - The Making of The Truman Show, Part II (23:23)
- Faux Finishing, The Visual Effects of The Truman (13:14)
- Deleted Scenes (13:03)
Additional information
Truman Burbank is a normal man, living in a normal town. He grew up to be
a desk clerk for a insurance company, living an ordinary life, having an
ordinary wife, an ordinary neighbour and an ordinary bud, who pops in from
time to time with a sixpack. But Truman is not happy with his life. He wants
to see the world. He wants to get away from his happy-happy, ever tidy,
nice'n'shiny little island town at the seaside. In reality, Truman was an
unwanted pregnancy. His "father", Christof, a reckless TV-Producer whom
he never met, made up the Truman Show - the greatest show on earth - a
show in which life is live. So, everyone around poor Truman is an actor with
a little headphone in the ear. One day, Truman accidentally bumps into a
catering area backstage and gets pretty suspicious. His plan now is: Pretend
to be sleeping and steal away...